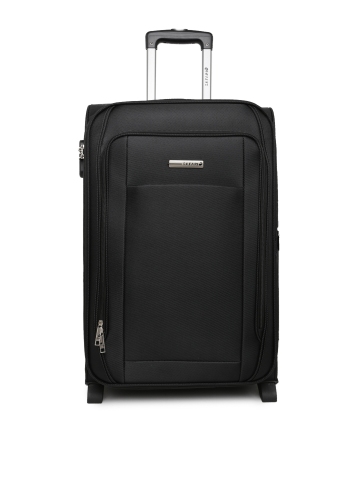 Safari Unisex Black Voyager Medium Trolley Bag
Brand :
| Sold by :
Last Updated on :
Thu Dec 14 06:08:35 IST 2017
Rs. 4357
Cashback from PaisaWapas
T&C
Rs.217
Lowest Price after Cashback
Rs.4140
Product Info & Care
Black trolley bag
secured with a number lock
Two short handles, has a trolley with retractable handle on the top and corner mounted inline skate wheels
One main zip compartment with two zip pockets, dual straps secured with click clasps and a zip lining
Two zip pockets on the front
A zip detail to adjust the size
International warranty: 5 years
Offering you an ideal blend of style and utility, this spacious trolley bag from Safari is a must-have. It features a soft casing and is made from a durable material, making it sturdy as well as lightweight.
Polyester
Wipe with a clean, dry cloth when needed